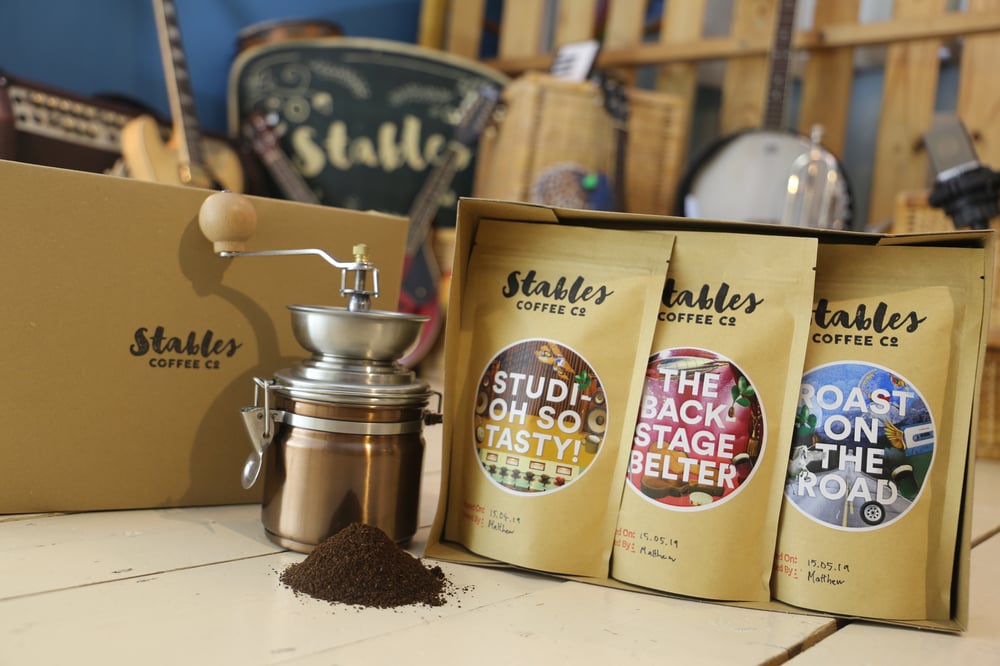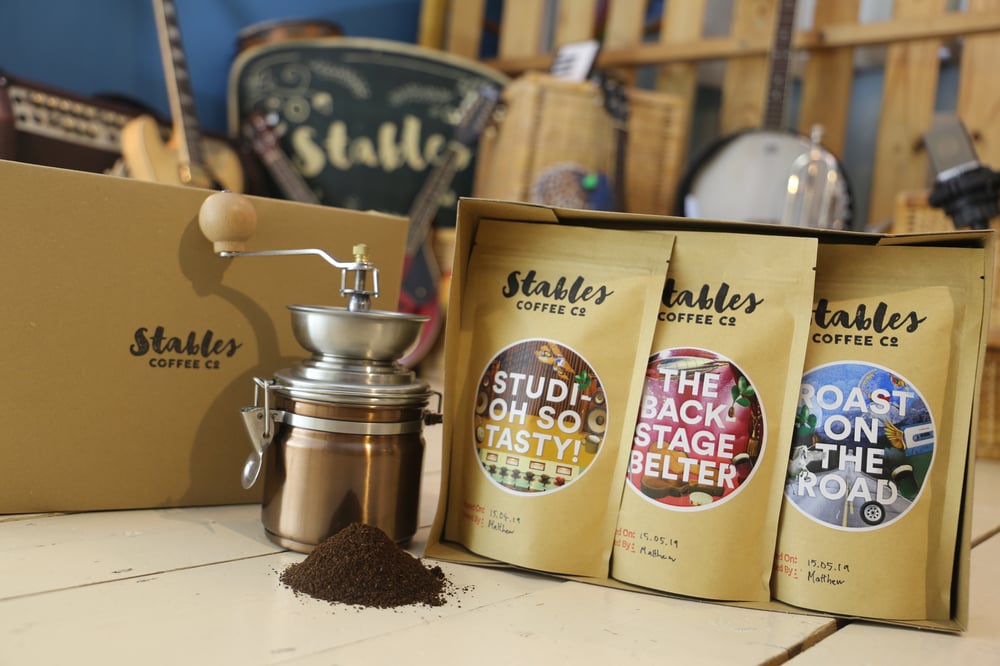 Stables Coffee Lovers Taster Pack - 3 x 150g - Craft Arabica Coffee
£15.00
Stables Coffee - Craft Coffee Taster Pack 3 x 150g - Gift Set- The perfect gift for a coffee lover (or present for yourself!).
Our Coffee Lovers Taster/gift Pack contains our three signature, single origin roasts:
Roast On The Road - An 'every day' roast, to keep the tour bus running. (Brazil)
Studi-Oh So Tasty - The perfect composition for those that necessitate creativity (infused with Vanilla). (Guatemala)
The Backstage Belter - That little 'pick me up' to ensure your best performance. (Columbia)
All coffee is roasted fresh by either Matthew or Daniel in their Micro roastary in South East London. The coffees come in a gift box, with tasting notes. Available in ground or full bean.
All bags have an added valve for extra freshness.
If you find a coffee you specifically enjoy out of the three - you can always order a bigger 250g bag individually.